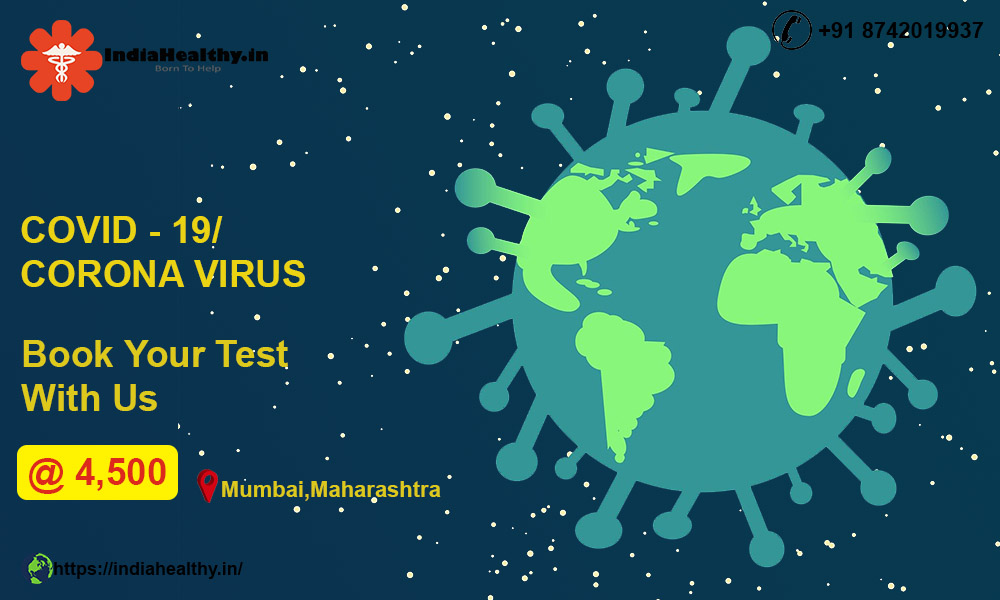 About Product
Coronaviruses are a large family of viruses, with single stranded RNA genome, named for the crown-like spikes present on their surface. In humans, so far, several Coronaviruses have been reported to cause respiratory infections ranging from the mild common cold to more severe diseases such as Middle East Respiratory Syndrome (MERS) and Severe Acute Respiratory Syndrome (SARS). The virus that causes COVID-19 Pandemic, is a novel Coronavirus (nCoV) strain, that was first identified and reported during an investigation of an outbreak in Wuhan, China, on December 31st, 2019. COVID-19 causes respiratory illness that can spread from person to person and is notorious for mutating quickly and acquiring new qualities. Book Your Test Now .
Terms & Conditions
Doctor's prescription and Valid ID Proof needed to avail the home collection facility.

Order ID will only be generated once payment is received.

No payment will be accepted in Cash / Cheque or in Machine (PoS) due to threat of surface contamination.

Ambulance collection facility can also be provided, subject to availability of the same in your area.

Same day collection is possible is order is booked by or before 4.00 PM.

TAT of report is 24 to 48 hours.

Reports of positive patients will be shared with Government officials and not with the patients directly as per the given guidelines.

Refund will not be possible incase appointment is cancelled after technician is allotted or reached at the customer's premises.

Patients have to ensure that the technicians are allowed to enter into their societies, localities due to lockdown and all necessary permission is taken.

Technicians who will be visiting for collection will be wearing personal protection equipment (PPE) and will follow all safety guidelines, patients are requested to co-operate on the same.

Thyrocare reserves the rights to cancel / reschedule the appointment as per the availability of the technicians and kits post payment and appointment confirmation.
Tags